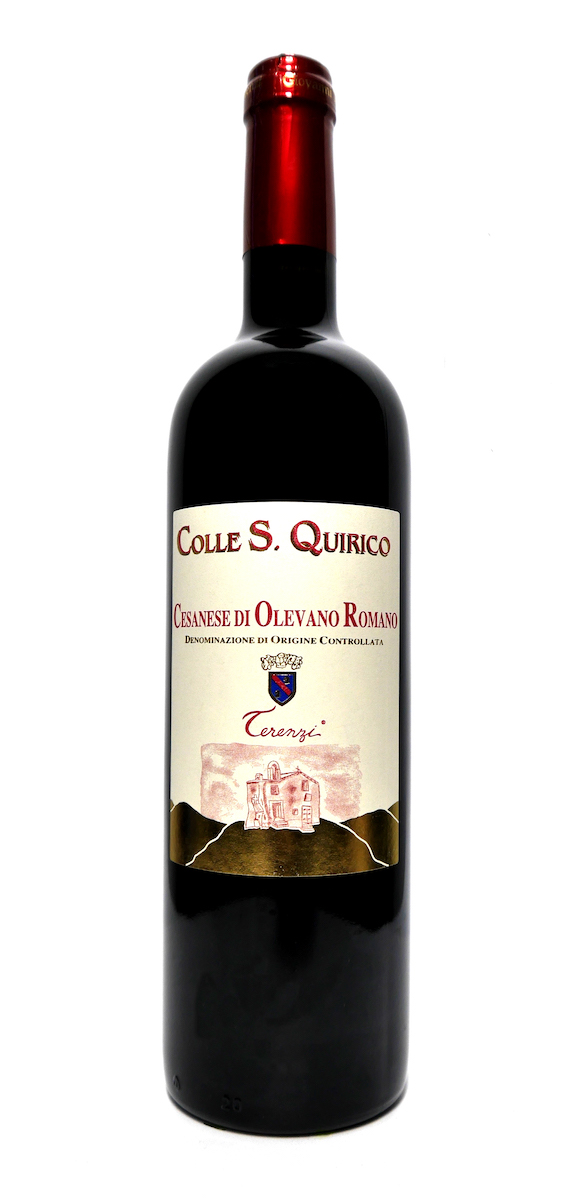 Colle San Quirico
Cesanese di Olevano Romano D.O.C.
An intense red wine, fruity with scents of ripe plum or and currants with a slight spice on the nose. Warm with good body, it pairs excellently with roast meats and wild game.
TYPE OF GRAPES: Cesanese d'Affile e Cesanese comune
GRADAZIONE ALCOLICA: 13 % vol
THE VINEYARD: face southwest at an altitude of 350m above sea level, found Olevano Romano
THE PRODUCTION:   100 ql / hectar
THE HARVESTING:of the grapes is done manually
THE WINE MAKING: starts with the maceration of the grape juice and skins for 12 days at a controlled temperature with selected yeasts. Then it is pressed and separated and fermented dlowly 20 days. it's matured in steel barrels and then bottled.
CARACTERISTICS OF THE WINE
Colour: red
Description:clear
Aroma:characterisically delicate with a fruit aroma(prune)
Taste:full body taste with a fruit after taste
Food  Match:ideal with red meat and game
SERVING TEMPERATURE:18°-20°C