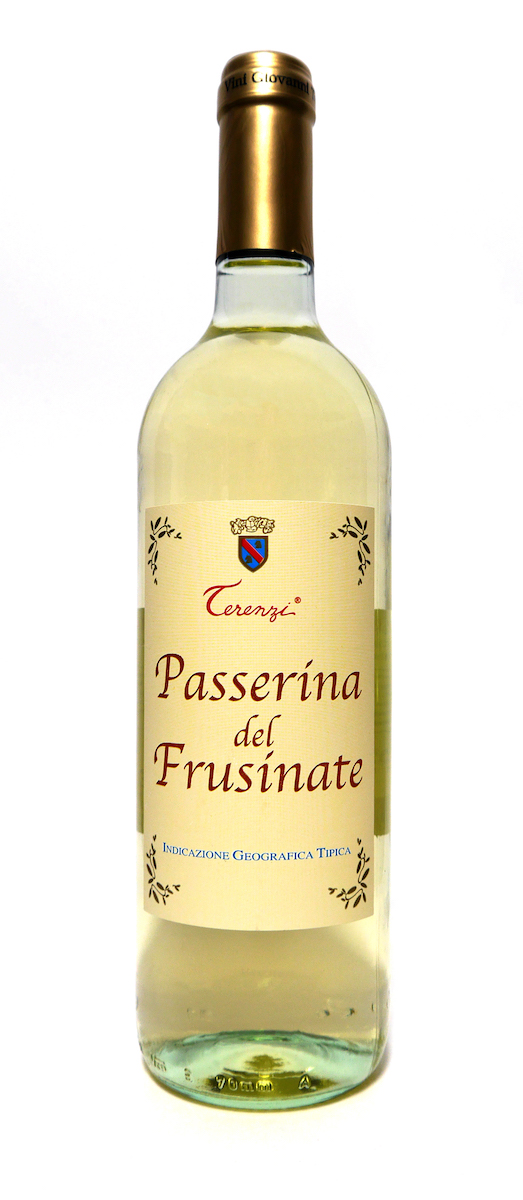 Passerina
Passerina del Frusinate IGT
A white straw yellow colored wine with persistent aromas of fruit. Pleasingly fresh on the palette, excellent as an aperitif paired with fish starters and antipasto, shellfish and delicate cheeses.
TYPES OF GRAPES: Passerina
THE VINEYARDS: are found on the hill sides of Paliano
PRODUCES: 160 QL/ hectare
THE HERVESTING: of the grapes is done manually.
The wine making starts without the skins, and a  light maceration  and is clarified immediately.
Then it is fermented at a temperature of 18°for 20 days with selected yeasts
Colour: light golden yellow
Description: bright
Aroma: intense , with a strong fruit smell
Taste: dry and has a good after taste
Food Match: with starters and all fish
Serving   TEMPERATURE: 8° to 10° C