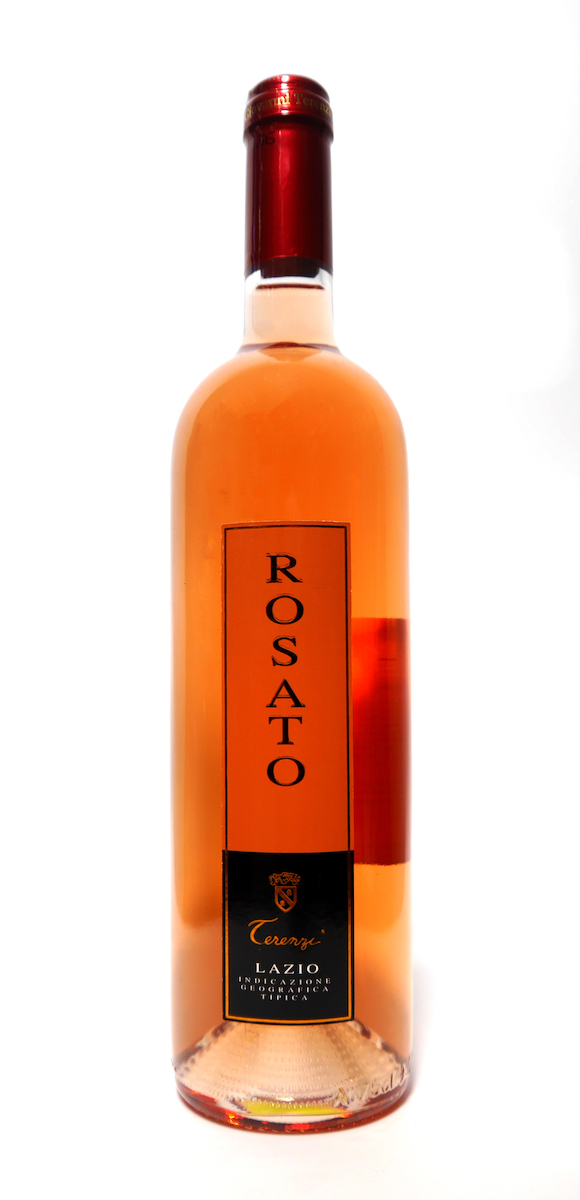 Rosato
IGT Lazio
An important rosé due to the fact that it is from pure Cesanese grapes, thus preserving the noted freshness typical of rosés, while at the same time providing a discrete body and structure typical of this rare red wine grape. Excellent as an aperitif paired with starters and antipasto, as well as fish and delicate pasta dishes.
TYPE OF GRAPES: Cesanese
ALCOHOL:13% vol
THE VINEYARD:face southwest at an altitude of 450m above sea level, found Olevano Romano
THE PRODUCTION: 100 ql/ha
VINIFICATION: hand picked, brief maceration on skins for 2 days at a temperature below 12°C, fermentation in stainless steel containers for 20-25 days, refining in bottles.
Colour: pink claret
Smell: opens with a pleasant fruit aroma of  cherry and pomegranate, followed by rose hip floral sensations.
Taste: appreciable freshness, flavour and ligh body; good  persistence