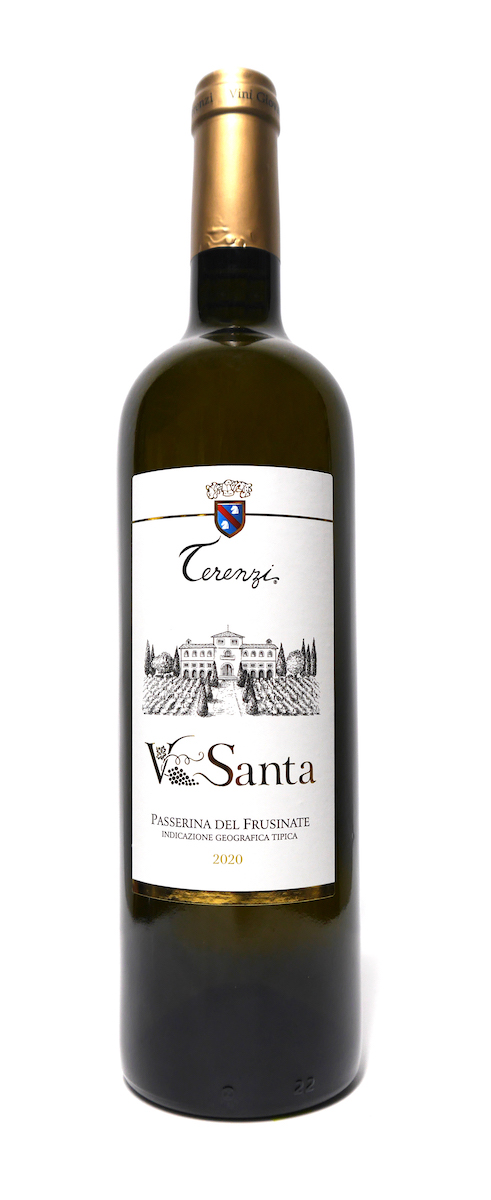 V. Santa IGT
Passerina del Frusinate - IGT
A white straw yellow colored wine with intense aromas. Full and complex with good body, warm and enveloping, an ideal pairing for starters and antipasto, fish, shellfish and fresh pasta.
TYPES OF GRAPE : Passerina
THE VINEYARDS: are found in Serrone
ALTITUDE: 380 m above sea level
PRODUCES: 130 ql/ hectare
ALCOHOL: 13%
The wine making starts without the skins, and a  light maceration  and is clarified immediately.
Then it is fermented at a temperature of 18° for 20 days with selected yeasts.
VINIFICAZIONE: Pressatura soffice in pressa a polmone d'acciaio in assenza di bucce. Fermentato a temperatura controllata  di 18ーC per circa 20 giorni con lieviti selezionati.
AFFINAMENTO: In acciaio 6 mesi bottiglia 3 mesi
Colour:  dark golden
Description: bright
Aroma: intense ,strong fruit smell
Taste: dry and has a good after taste
Food  Match: with starters and all fish
Serving Temperature: 8° to 10° C
The harvest of the year 2003
This wine  won  the gold medal in the 3rd International Enologico wine fair Alba  may 2004