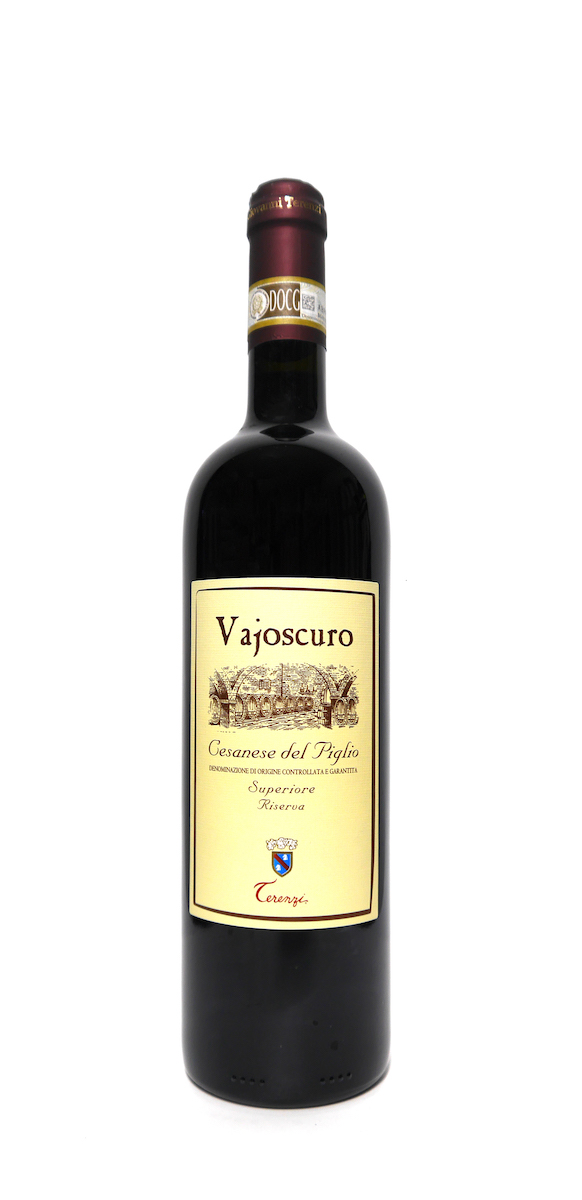 Vajoscuro
Cesanese del Piglio D.O.C.G. Superiore Riserva
A DOCG Riserva wine with deep red color and intense violet highlights which attenuate with aging. A wine with decidedly good body, with clear persistent scents of violets and aromas of red berries typical of the grape with interesting notes notes of spice from aging in small oak "botti". The intense warm taste and soft enveloping tannins make for a perfect pairing with roast meats, wild game of all sizes, cellar cheeses and fine chocolate.
TYPE OF  GRAPE: cesanese d'Affile 100%
THE VINEYARDS: face South, at an altitude of 450 m above sea level
Grown in the vineyards of Piglio
PRODUCES: 70 QL/ hectare
THE HARVESTING: of the grapes is done manually.
THE WINE MAKING: starts with the light maceration for 25 days at controlled temperature below 30°.Then it is pressed and separated and fermented slowly for 20days.Matured in small barrels made of French wood.
Characteristics of the wine
COLOUR: intense red
DESCRIPTION: intense
AROMA: the scent of red berry fruit
TASTE: has a very aromatic and complex flavour
FOOD MATCH: ideal with red meat and spicy roasted meat
Serving temperature : 18° to 20° C